Preserved Vehicles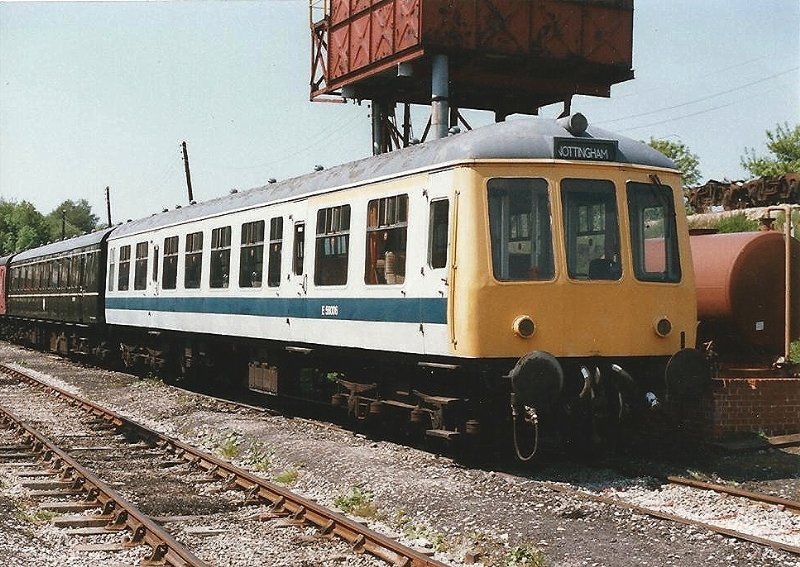 Welcome to the Preserved Vehicles section of The Railcar Association website. Information and galleries of railcars during their preservation era are located on these pages.
Viewing
The vehicles are listed in three different ways for convenience: by class, by location (the railways at which they are located), and numerically (by vehicle number).
Numbering
Many vehicles were renumbered after the introduction of TOPS and they can carry either in preservation. To avoid confusion, all vehicles are listed by their original numbers: so for 53XXX & 54XXX, look under 50XXX & 56XXX respectively.
Submitting
Preserved vehicles are always changing, with the task of keeping up to date with changes being too great for a single person. If you have any information or images for a vehicle you have seen that is not included on these pages or is out of date, please feel free to send them in to railcar@live.co.uk. The more offers of information received, the more accurate and up to date these pages can be.
Section Updates - Last Updated 9th February 2019
9/2/19: Images added to 50413 (8), 50414 & 56169 (6). 50341 updated
1/2/19: 51933, 56504, Llangollen Railway & Swanage Railway updated
8/12/18: Images added to 50193, 50203 (2), 50222 & 50338. 4, 50204, 50211 & 51511 updated
13/11/18: Images added to 50019, 50160, 50164, 50170 (2), 50253 & 59303. 50015, 50167, 56006 & 56015 updated
11/11/18: Images added to 4, 22, 1987 (2), 50933, 51937, 52048, 56208 & 56490. 20, 1212, &59517 updated
13/10/18: Images added to 51342 (2), 51384 (7), 55033 (2) & 56287 (8)
22/9/18: 51370 & 51412 updated
7/7/18: Images added to 22 (2), 1212, 1987 (3), 50019 (2), 50437, 50447 (2), 50454 (3), 50494, 50528 (2), 56047, 56160 (6), 59137 (2), 79976 (4) & 79978 (2). Archive images added to 50397, 56160 & 79979. 50556 updated
9/6/18: Images added to 59511 (2) & 59522 (9)
13/5/18: Images added to 55023 (2), 55024 (4), 55027 (2), 55028 (15), 55032, 55033 (3), 56182 (2). 55020 & 59004 updated
7/5/18: Images added to 55000 (6), 55001, 55003 (7), 55005 (3), 55006 (2), 55009, 55012, 55019, 55508 (2) & 55523 (3). 55528 updated
4/4/18: 50980, 51907, 52054, 56342 & 56490 updated
3/4/18: Class 141 section updated; 55503, 55510 & 55523 scrapped. Images added to 51354, 51360 (2), 51363 (2), 51372 (2), 51396, 51859 (6), 51880 (5), 52029, 59510, 59678 (5) & 59740 (7). 51339, 51382 & 59506 updated
3/3/18: Images added to 1212 (2), 1987 (5), 50599, 51188 (2), 51192, 51228 (3), 51371, 51413, 52006, 52025, 56182 (7), 56289 & 56352 (4). 51505 updated