Great Yeldham Transport Museum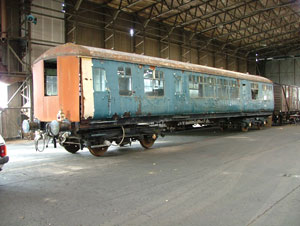 The Great Yeldham Transport Museum is an ex Aircraft Hangar in Essex and home to the North Essex Transport Group, whose collection is formed mainly of busses.
However in 2008 a Class 100 joined the collection on an isolated section of rail (there is no running line on site) and it was anticipated that restoration would be able to be carried out.
However unfortunately by 2012 no restoration work had been undertaken on the vehicle, and it was moved on following a dispute.
There are currently no vehicles located at the Great Yeldham Transport Museum