GWR Railcar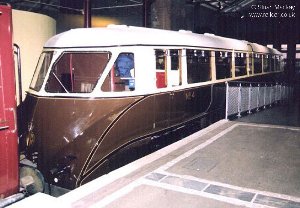 The 1930's saw the Great Western Railway trial what was to become a very successful design of Diesel Railcar. Using the design of diesel engines which were to power DMUs and road coaches for subsequent decades, these railcars are generally regarded as the fathers of the standard first generation designs of the 1950's and 1960's.
Many vehicles lasted until the 1960's, still an early time for preservation. Remarkably however, three survived.
Whilst the sole surviving example of the earlier batches (with stylish streamlined bodywork) has never run in preservation, being a National Collection designated exhibit, the other two vehicles have operated passenger trains.
The futures for all three of these elderly vehicles would seem healthy and secure.