Stainmore Railway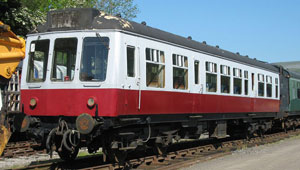 The Stainmore Railway is a recent scheme based at Kirkby Stephen East station, an important junction in its heyday. The railway has been active since 1996 and has concentrated mainly on developing the station site which had fallen into disrepair during its non-railway use since closure.
The centre has been open to the public since 2009 and it is hoped passenger trains are to start soon.
The railway had acquired a Class 108 vehicle which it hoped to use as a hauled passenger vehicle, but this was later moved on.
There are currently no vehicles located at the Stainmore Railway