Class 105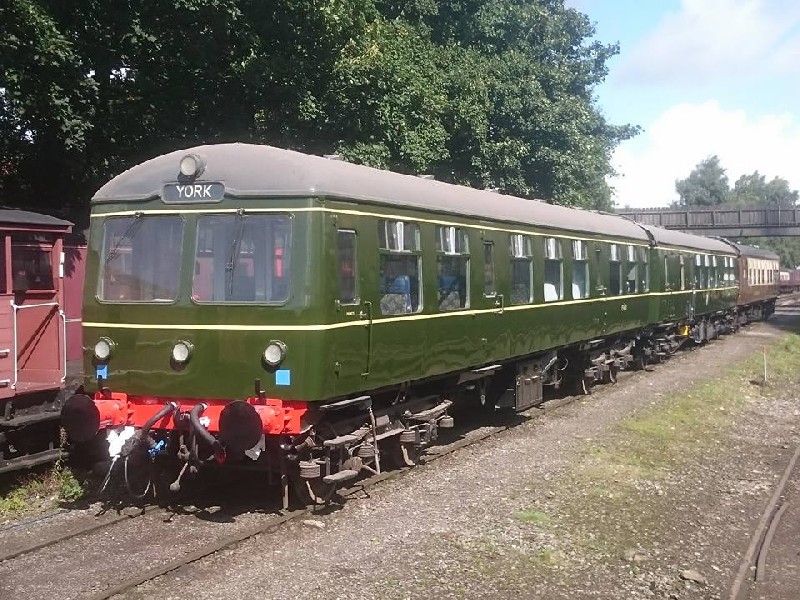 A large class almost extinct due to asbestos contamination. The class 105's, built by Cravens between 1956 & 1959, once numbered over 300 but suffered heavy withdrawals as they were not selected for refurbishment by BR. Only three survived into preservation, a single set being bought by the West Somerset Railway with an extra trailer car saved for the Llangollen Railway where it formed half of their first operating set. A duty it performed for 20 years, this vehicle is now out of service for a major rebuild.
The West Somerset vehicles saw extensive use in the 1980's & 1990's, before falling out of use due to asbestos contamination, a major obsticle for railcar preservation as it is very costly to remove and leaves vehicles as empty shells. The historically important vehicles were however saved for the East Lancashire Railway in 1997 who undertook a 20 year mammoth rebuilding of both vehicles to a very high standard. The set, immaculatly restored to original condition, returned to passenger service in November 2017.
The National Railway Museum had shown interest in DMCL 53812, which had been asbestos stripped by BR, partnered with Class 100 DMBS 53355. Lack of space prevented the pair from being claimed when withdrawn, so they were stored for a long period at Crewe Carriage shed. Unfortunately during this time the two asbestos free vehicles were badly vandalised and the substantial amount of repairs needed deterred the NRM from taking them. They were moved to Derby Etches Park at the end of 1990, then on to Vic Berry's in Leicester in early 1991 for scrapping.