East Lancashire Railway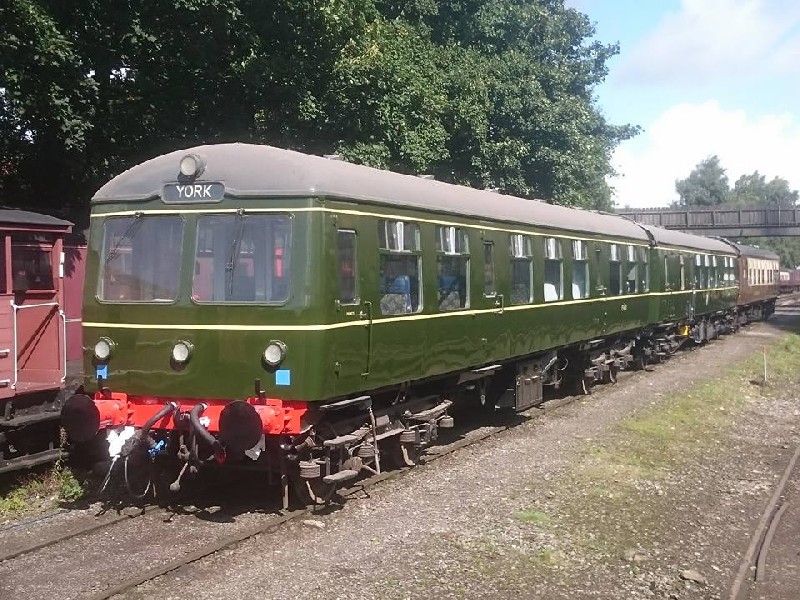 The East Lancashire Railway has been a place of railcar interest for many years, with a diverse selection of types resident at various times. Derby Lightweights and Wickham Railbuses along with classes 101, 104, 105, 108, 110, 117, 121 and 122 have all been on the line, and several are still there today.
The railway opened in 1987 between Bury and Ramsbottom, with a northward extension from Ramsbottom-Rawtenstall in 1991 followed by an eastward extension from Bury-Heywood in 2003. It is now 12 miles long with seven stations.
The railway is arguably one of the most pro-diesel in the UK with plenty of work for both diesel locomotives and DMUs all year round. The DMUs see use particularly during the week in the summer holidays and on winter weekends.
The most notable set based here is the only surviving Class 105 2-car set, which was extensively rebuilt between 1997 and 2017 and is now one of the finest railcar restorations in the country.
The East Lancashire Railway hosted the Annual Railcar Convention in 2001, with a 110 3-car set in operation, and again in 2017.
The fleet currently consists of two Class 104 sets, a Class 105, a Class 110, a Class 117 and a Class 122.